Write a new blog
---
18-1-2009 - 7 Months update on everything
My mood while writing this blog:
Ok
---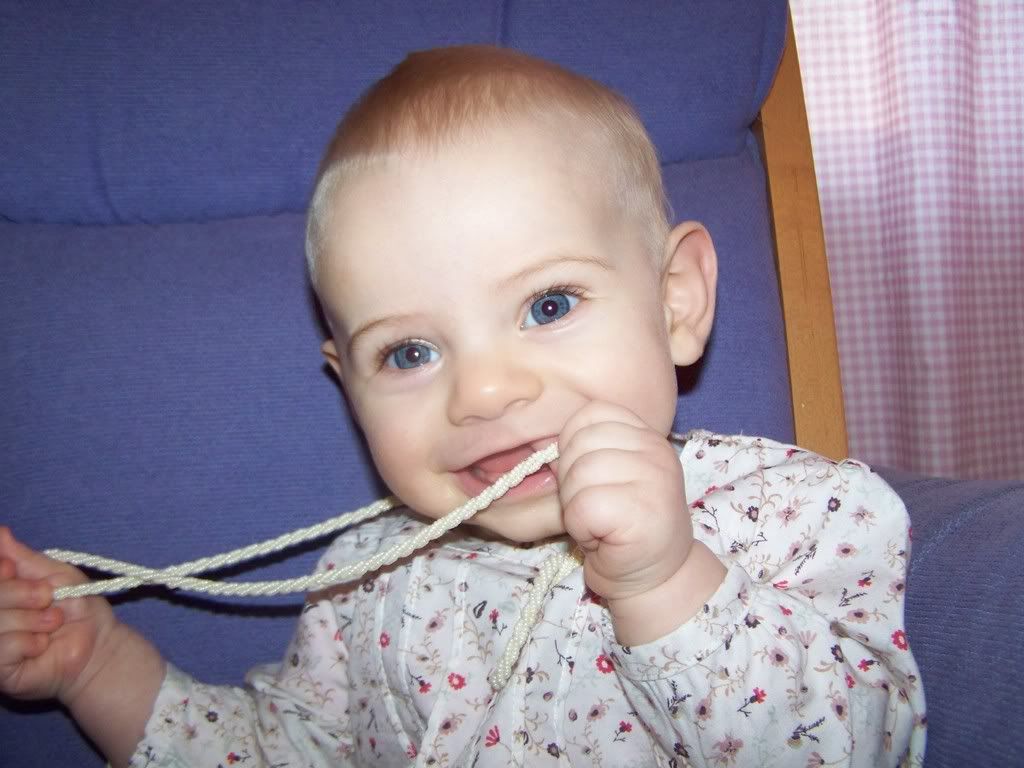 Well I thought it time for an update seeing how Paige was 7 Months old yesterday.
It has gone so unbelievably QUICK! And it scares the hell Outta me.
My Son will be 7 Next Month as well.
Paige is doing just great still a very good happy baby who sleep through every night as she has done from 3 weeks of age,
She is now Crawling, able to say Mama Dada Baba, and Ta, she is able to give kisses when I ask which are so sloppy! lol
She has also started climbing up things! She is so incredibly active I really do need yes in my behind! Give her 2 seconds and she is off!
Paige also loves her Voice! And donít we know it! Oh boy at times its ear piercing!
But I still say that Girls are much easier than boys for definite!
Reece is a very god big brother he is always there willing to help and now that she is growing he is having lost of fun playing with her, he has also learnt Not to leave anything around lol as we have had quite a few incidents where as he shouts NO mum Mum she has myÖ.lol I have to say Reece she will now you cant leave anything laying around the place.
Paige has long been on solids which she loves, I have stopped all this buying baby food and I now only allow her to have homemade which is MUCH better for her development wise I am enjoying doing it.
Paige will be brought up on a E number free diet as well which will be interesting.
I really want her ears pierced but hubby says NO! and Iím so mad about that as Iím so girly girly I just want them done so looks like Iím going to have to wait a little longer.
As for me Iím doing well we had discussed more children and have come to a sad but final decision that we wont be having anymore babies ;-( but Iím thankful and think myself extremely lucky I have 1 of each sex so that cant be bad.
As for me as some of you know I gained a disgusting amount of weight during pregnancy, mainly because of my previous M/C I was scared as at that time I was unable to eat well, so when I got pregnant with Paige I didnít care so I ate well.
I have lost in total since Paige was born 7 stone 5lb I still have a bit to loose but I am looking and feeling much happier in fact according to those who know me Iím looking more than good! Iím getting my old sexy self back lol
Well thatís it for now Girls
Hugs n love to you all and your Babies! xoxoxox
---
1 Comments on 7 Months update on everything liz82
- Monday, 19 Jan
glad to hear everyone is doing good . wow i cant belive how big she has gotten i telling you time sure does fly by . maddi is already 15 months old i cant belive and she is starting to talk to .. take care of you and the family
love liz