Write a new blog
---
16-9-2009 - Ten Months Update/Breastfeeding/Teething/etc
My mood while writing this blog:
Ok
---
Where has the time gone? I know most people I was 'pregnant' with are no longer active on this site, but there are a few of you still out there. You need to update and let us know how everything is going!
As for us, we are doing good. Raynor is a smaller guy (27 inches, 18.5 lbs) but healthy and happy, cruising furniture, meowing-ing at the cat, and terrorizing the house. He has about eight teeth now, and is cutting several more, so he's not sleeping so good right now, but we are managing :-)
He's eating mostly regular adult food now, along with Breastfeeding. I still can't believe I have made it this long w/working full time since six weeks, but he never had to have formula, which was a personal goal of mine, and we are going strong.
I would love another baby, but the odds are pretty low right now, as I still don't have my cycle back. Oh well!
Here are a few pictures: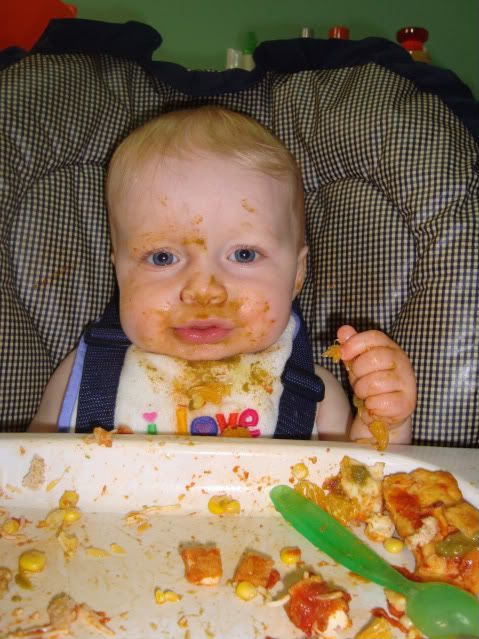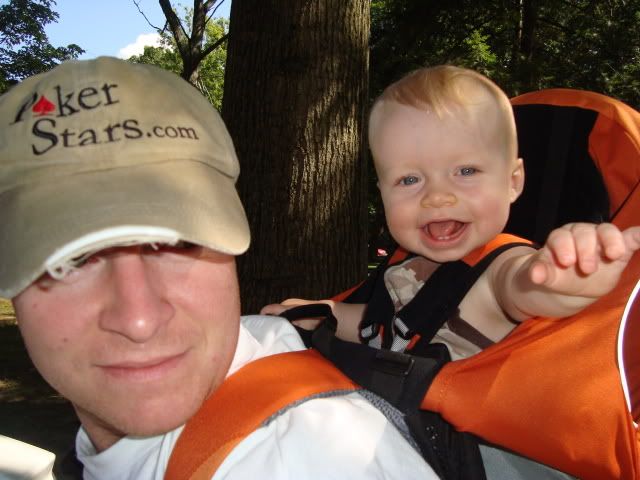 ---
8 Comments on Ten Months Update/Breastfeeding/Teething/etcwifey
- Thursday, 26 Nov
Hi,I noticed you are still breast feeding! congrats! me too, just in the mornings now, but wondered if you are thinking of stopping and how you go about it? am bit nervous of stopping altoghether!! ta for any advice!
J9
- Thursday, 17 Sep
ahh, so lovely to have news from you!! he is such a beautiful little guy! so glad you are going so well and well done with the breatfeeding while working full time. we are well, 7 months old and about 20lbs, she's a little fatty my maddy!! she's doing great apart from the sleeping.. still waking twice a night so i am very tired. she's got a cold now so it's even worse but we'll manage i'm sure!! lovely to hear from you glade!xx
shez05
- Wednesday, 16 Sep
Awww good to get an update from you - he is so adorable!!! xoxox
andriette and christians mummy liz
- Wednesday, 16 Sep
Awww hes sooo cute hun.Bout ur cycles not back yet,u can still get pregnant even if ur af hasnt arrived yet.
mommy-ofa-boy
- Wednesday, 16 Sep
aww he is soo adorable!!
csmith08
- Wednesday, 16 Sep
Your son is soo cute!! My son is also 10 months old and I ask my self everyday where has the time gone.. it's soo crazy on how fast the time goes by... Lukas only has 1 tooth and it JUST cut through the skin a few weeks ago!! I love how your son meows at the cats, Lukas will growl at the dogs and any new people he meets hahaha Glad to see all is well and glad to see your still active on here, most the ladies I was pregnant with also no longer have their page up... Anyways God bless you and your little one
mini60
- Wednesday, 16 Sep
cute kid.well done
girlinterrupted
- Wednesday, 16 Sep
Hi hun,He is gorgeous :-)Especially love the food covered photo, lol xx