Write a new blog
---
11-9-2008 - 33 Week Appt
My mood while writing this blog:
Indifferent
---
Hi all!
I went to the doctor yesterday for my 33 week appointment. Filled out some preliminary birth certificate information, signed my VBAC consent form and answered some general questions mostly about birth...(ie. natural or epidural, bf or bottle, any childbirth classes) I am taking Bradley classes. Have hired a doula. Going to have a natural birth and am going to breast feed once again.
The doctor told me to stop checking my blood sugar as much if I would like. She said that it is under control, so I don't have to be so diligent about it. Heartbeat was good, said I measured good... (yet she wrote down 35 weeks) I figured I should measure between 33 and 34.. but oh well. Baby is also in a good position:
Left Occiput Anterior (LOA)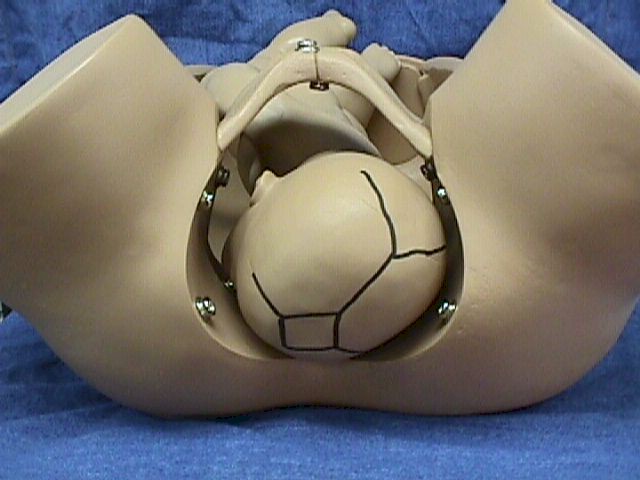 So, my next appt isn't for 3 more weeks. I have an ultrasound at 36 weeks for the gestational diabetes. Since I drive so far they told me that I can just come to my next appointment then. So, I will have to go to my ultrasound, see the doctor that would be on call (again) I really did not want to see him again. *growl*, and should have my GBS test. That will be a big afternoon and my husband has school, so won't be able to attend :-(
---
2 Comments on 33 Week Apptjustjess
- Friday, 12 Sep
Glad to hear everything is going well!!! You must be thrilled about it. Cant wait to hear about your ultrasound.
Lisa72
- Thursday, 11 Sep
I am glad everything is going well! I see both doctors next week. My regular obgyn & the maternal fetal specialist. They will decide when they are going to do my c-section. As you know I have type II diabetes & even with the excellent control I have had the specialist thinks she will be around 10lbs at 38 weeks. I will be 35 weeks tomorrow so that leaves me just 3 more weeks!!!!! Yay!!!!!! I am scared about having a c-section after 2 vaginal births. I hope everything goes well. Being awake during the operation scares the hell out of me. I will let you know what happens after my appointment on September 18th. Take Care! We are almost there!