Write a new blog
---
28-11-2009 - Rayan's daily routine *pics*
My mood while writing this blog:
Ok
---
He wakes up and can't wait to check IAP lol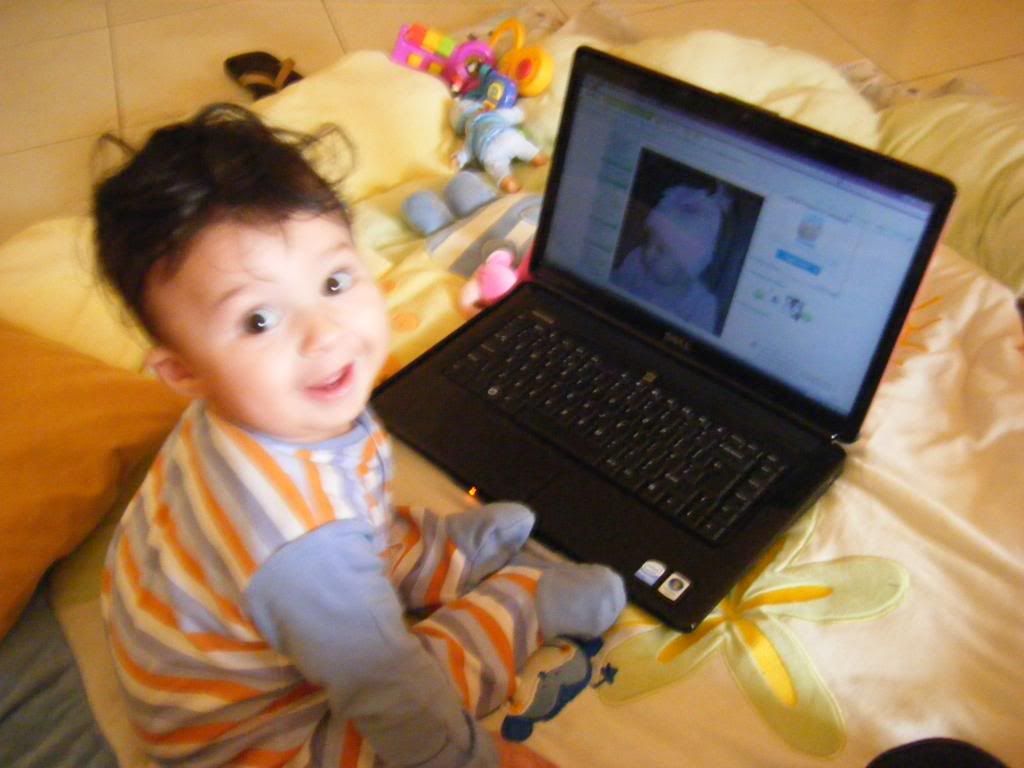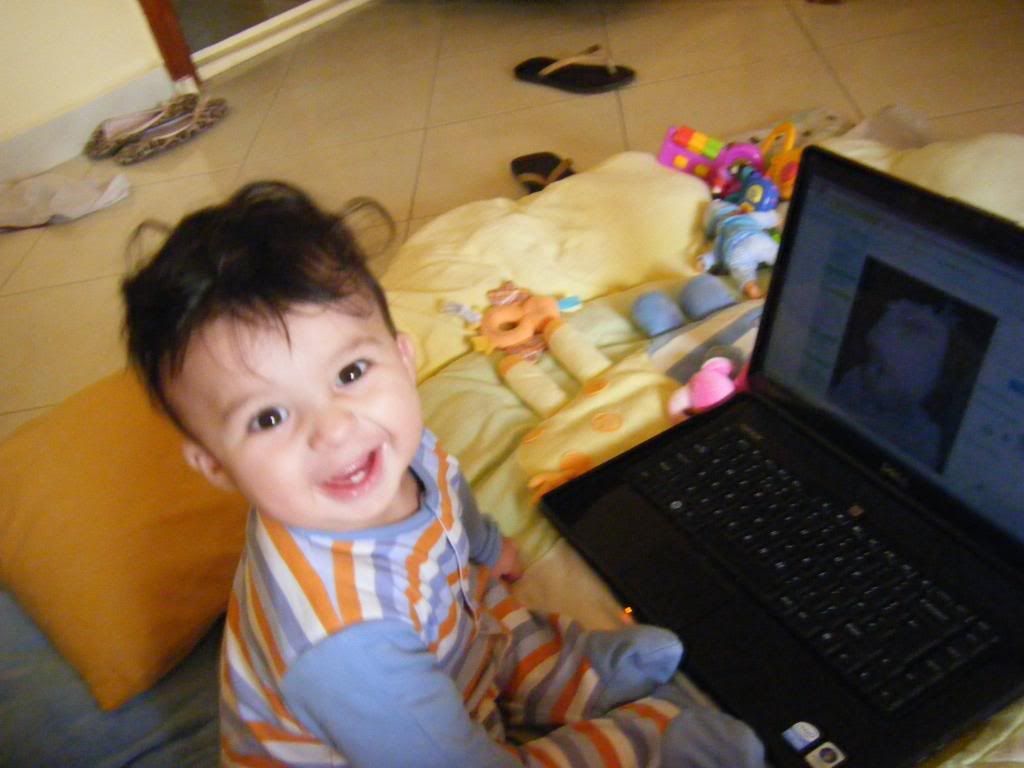 He checks out the lady babies, here he is looking at Addy I think he likes what he sees lol!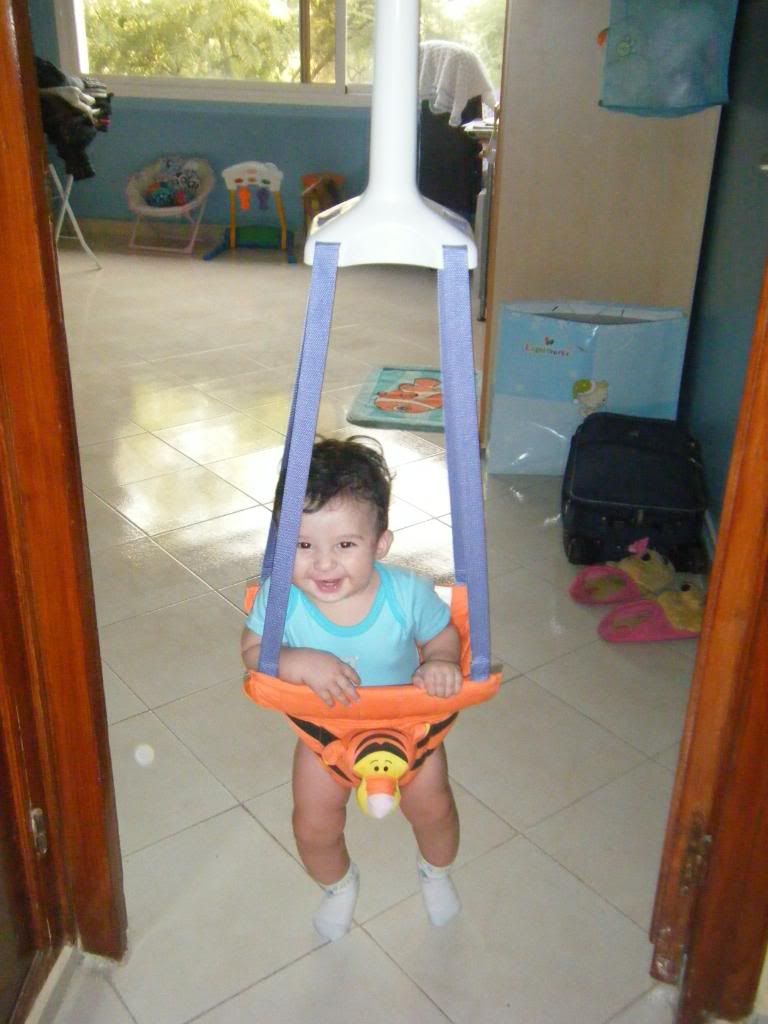 He goes for a work out in his bouncer..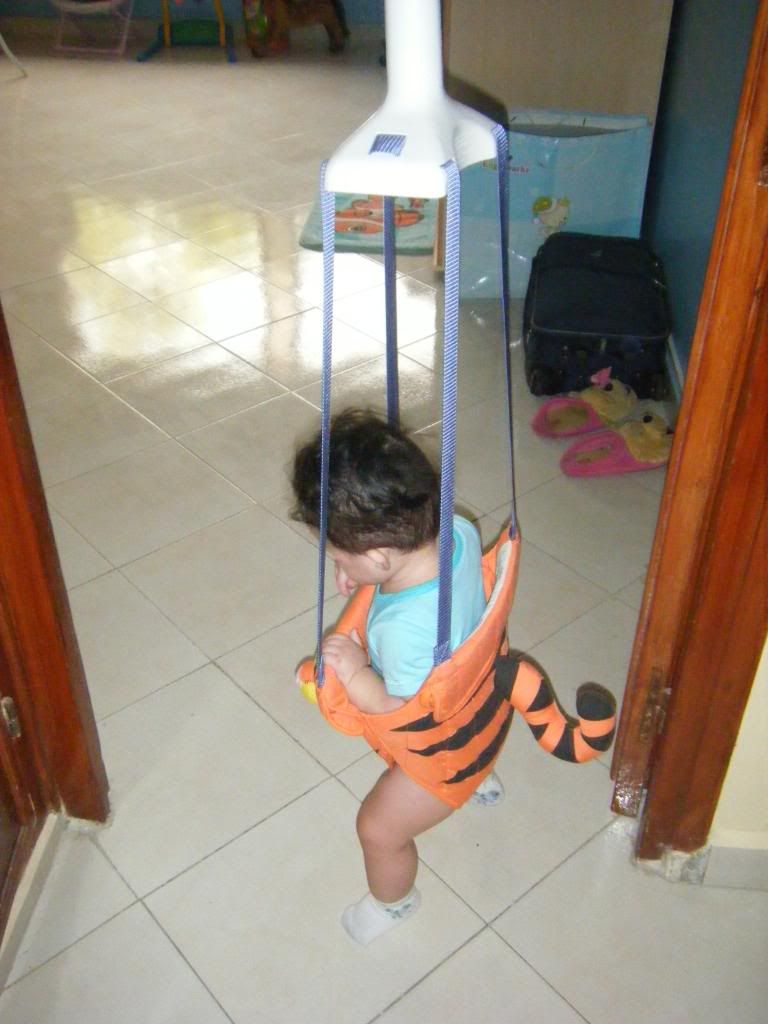 Goes out and naps (look at the size of them hands lol)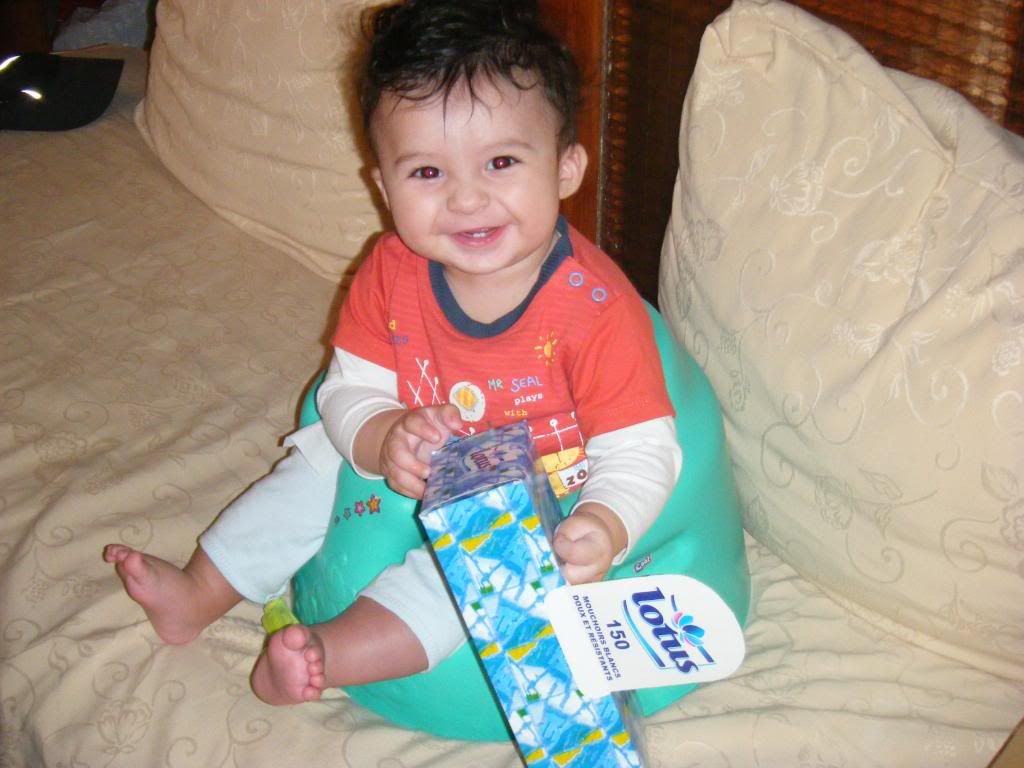 Sits in his bumbo and plays with the box of tissues lol (the naughty bumbo that made him fall!)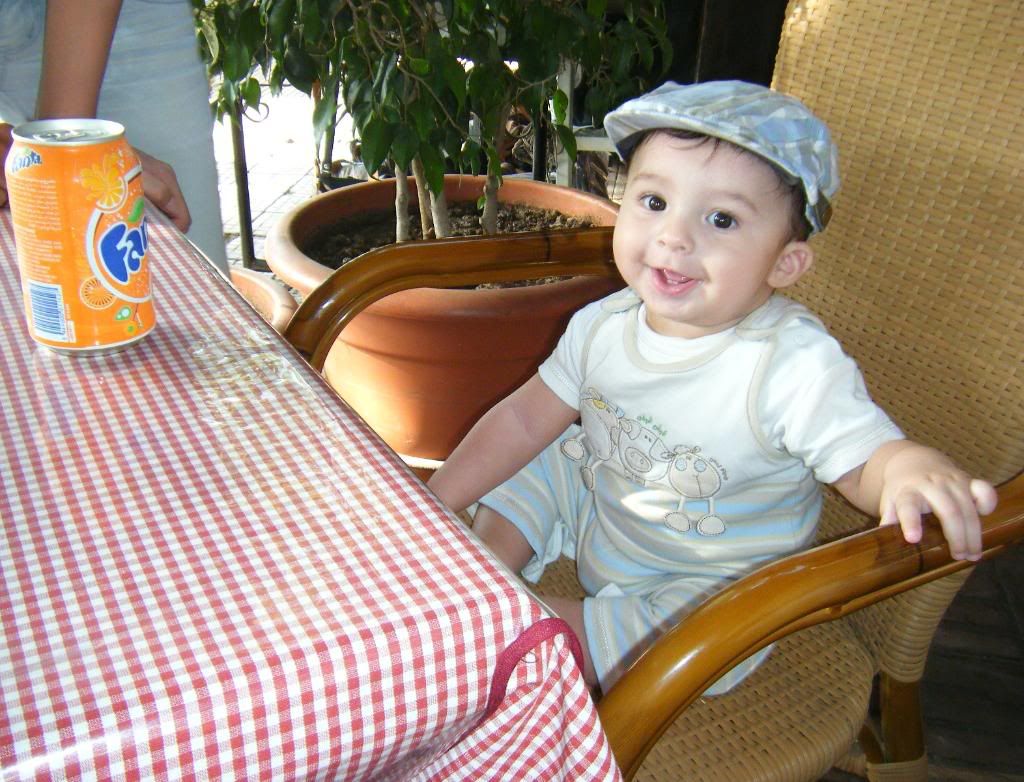 Goes out for a drink..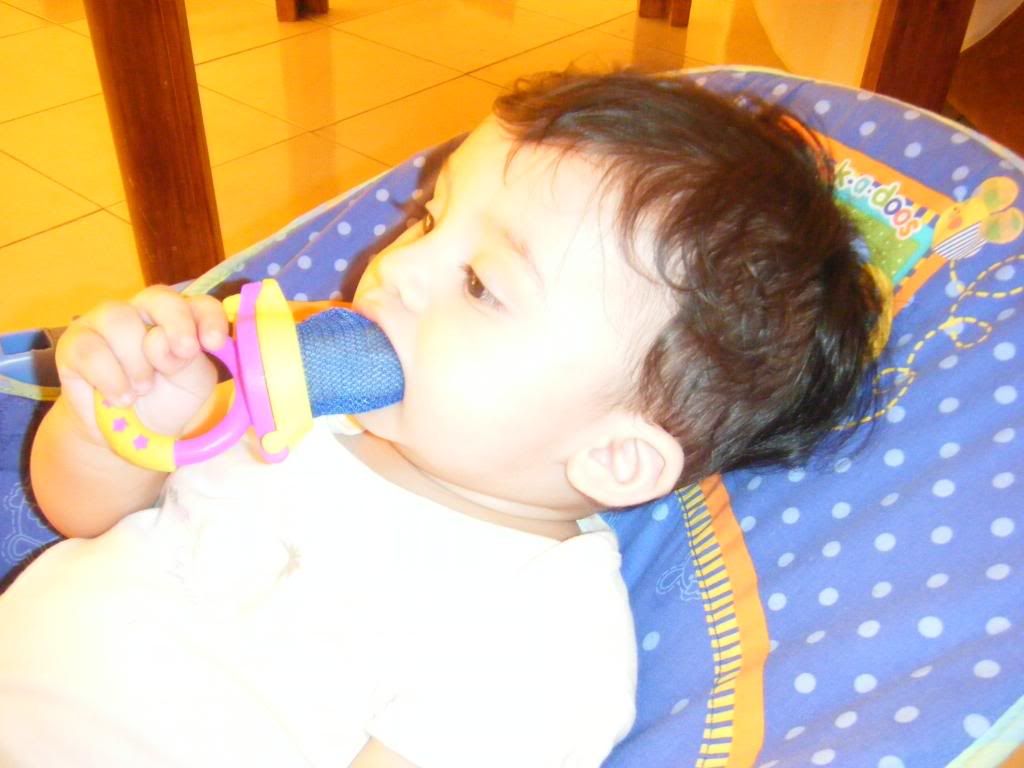 Eats some apple in his munchkin feeder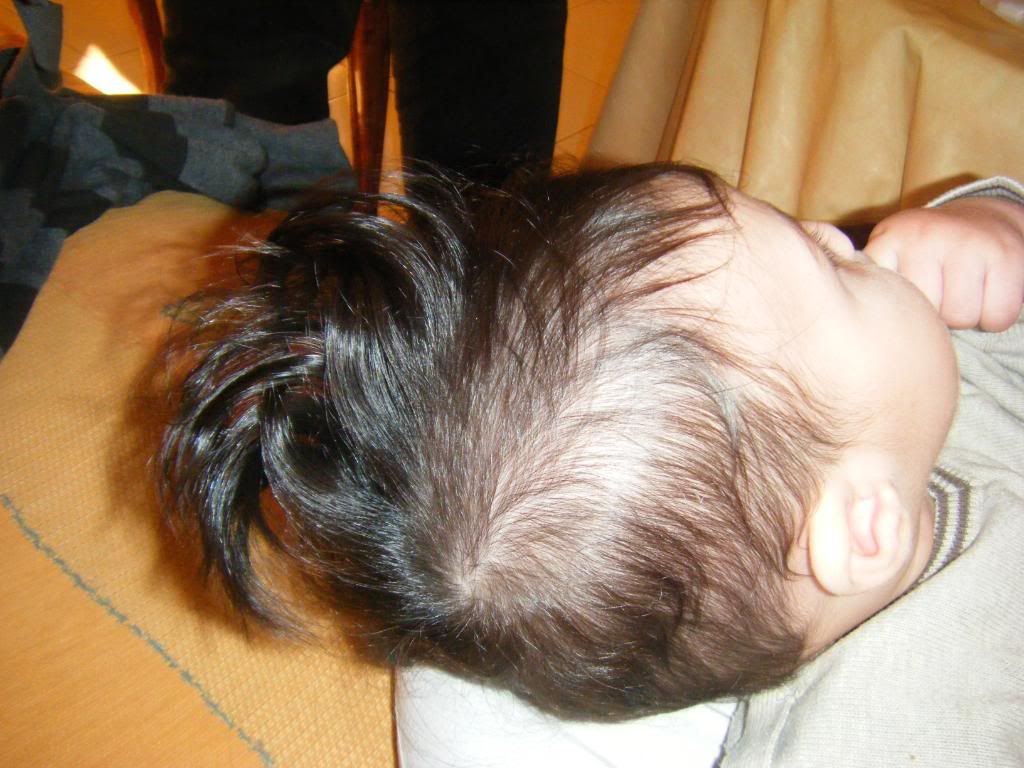 Gets his hair ready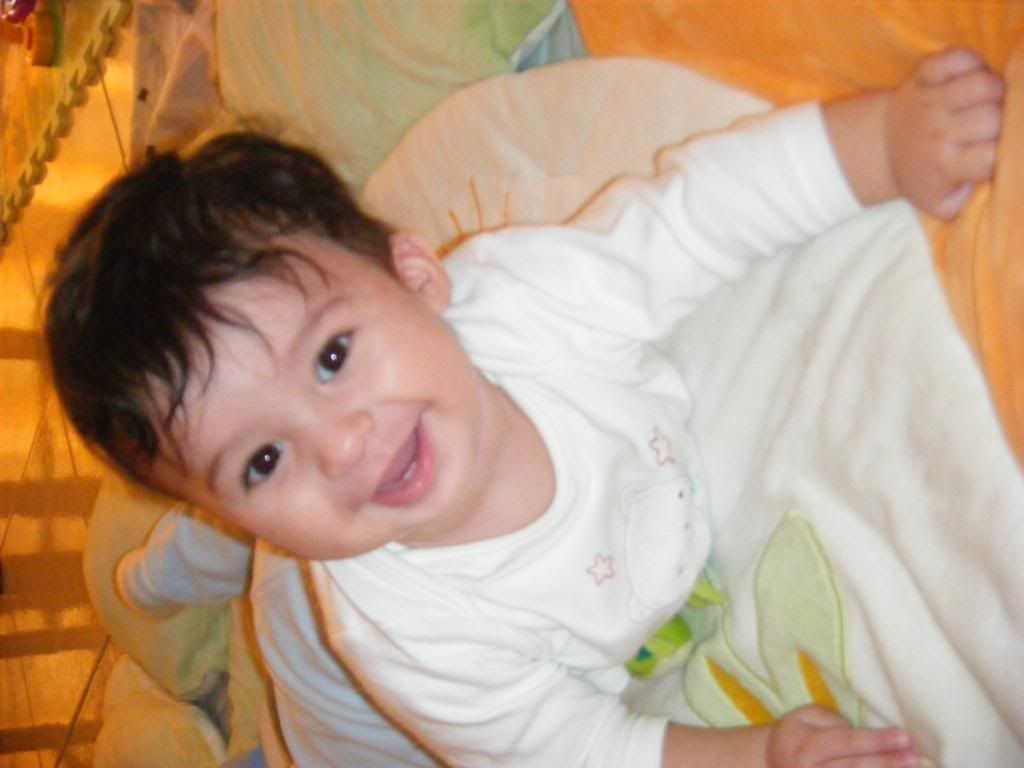 Plays on his mat..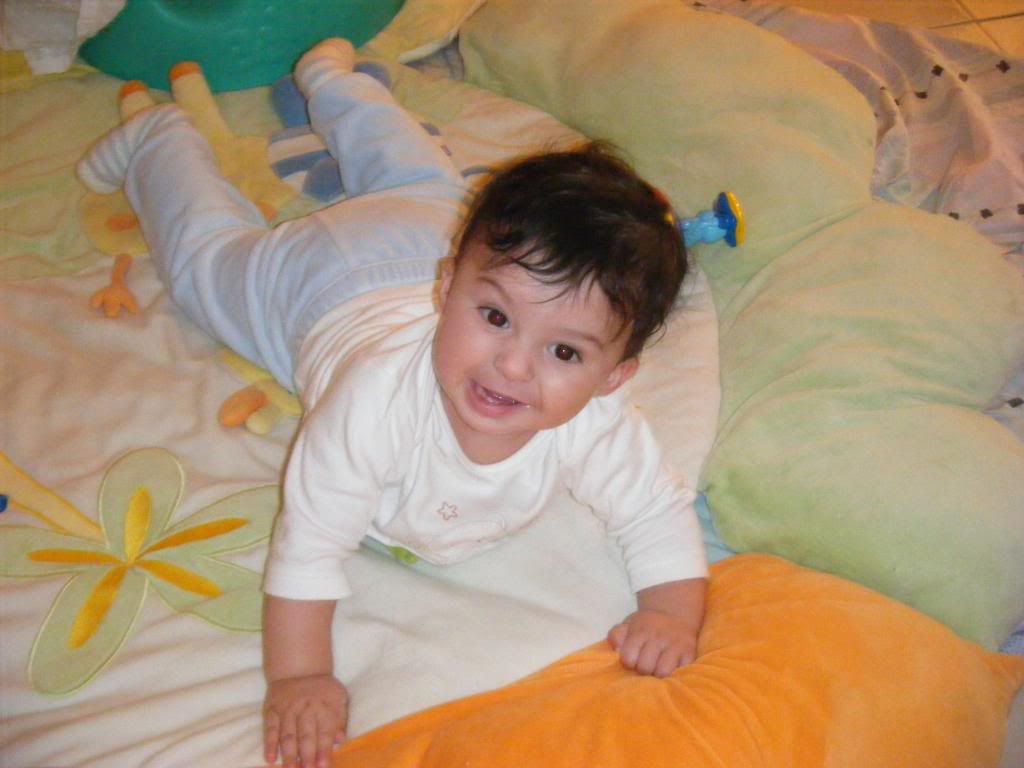 Practices trying to crawl..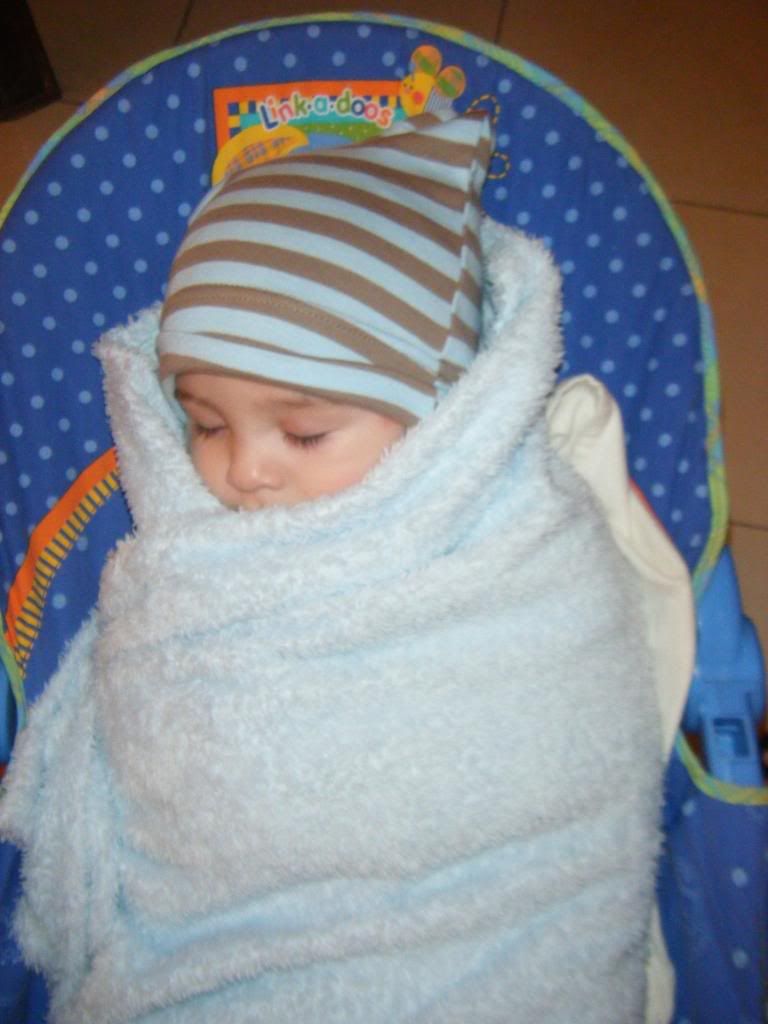 After a long day he goes to bed (doesn't he look like a newborn here lol)
This wasn't actually all in one day but I thought it would be fun to put them all together. Ray's doing great, growing and growing. Waking up way too many times at night but I have gotten used to it now! I knew it was too good to be true him sleeping throughout the night since he was born. He's a little grabber he just wants to grab everything and anything. He started making some strange noises like deep grunts sounds scary lol gets kinda embarrassing when we are out in public lol. He sounds posessed lol! He loves strangers he will laugh and go to anyone he doesn't mind at all. I started making him some baby food, it's great I love doing it he has all sorts in the freezer now. He is definitely a savory kinda guy lol give him veggies over fruits any day. He hates cereals unless they are the veggie ones. Babbling a lot some of his fav words are.. blebbleb, memem, nnnnwa he says mema instead of mama, dada and he said I know lol I'm not joking he actually said in plain english I know obviously it was just a coincidence and he had know idea what it meant hehe.
Hope you are all good : )
---
9 Comments on Rayan's daily routine *pics*lisad11784
- Friday, 4 Dec
sooo cute!
proudmommyof3♥
- Tuesday, 1 Dec
He's such a handsome little guy! Sooo cute!
ryry ~pink~
- Monday, 30 Nov
i love it! i haven't been on in such a long time and it was so nice to come on and celebrate our babies growing up a little bit! i love seeing him sit and (nearly) crawl! they're growing at such an alarming rate! hope you had a great turkey day! xoxo
lexibugsmommy
- Monday, 30 Nov
Too cute!!
nhowa9
- Sunday, 29 Nov
lol very cute... Kyelah is so fussy she wont eat anything through the munchkin feeder like ray is! And im with you on thsi sleep pattern being in the air! i thought i was SOOOO lucky that kyelah alwasy slet through the night too but all of a sudden these last few weeks shes been up between 2 and 4 times a night... at times only 2 hours inbetween its getting exhausting but like you i am also used to it again now... i knew it was all to good to be true in the begining!!!
Baby Bliss
- Sunday, 29 Nov
That is so great! I laughed tons. Azia loves her bouncy tigger too. Where did you find the munchkin feeder azia needs one too. and my goodness look at that hair!!! I love the blog. Thanks
hippiemommy09
- Saturday, 28 Nov
those were cute!!!! Jude likes to growl in public and shake his fists lol makes him look and sound like a demon baby haha!! but it makes me laugh everytime
DOLLBUNNY
- Saturday, 28 Nov
loved it! that Tiger bouncer is the cutest!
steph mom of 3 beauties x
- Saturday, 28 Nov
Awwwww what an amazing blog all those pics are great! it was soo funny made me laugh sooo much! im feeling really down today and have been balling loads and this has made my day! im all smiles now thanx hunny hes such a cutie! xxxxx