Write a new blog
---
24-12-2011 - 23 week pic
My mood while writing this blog:
Ok
---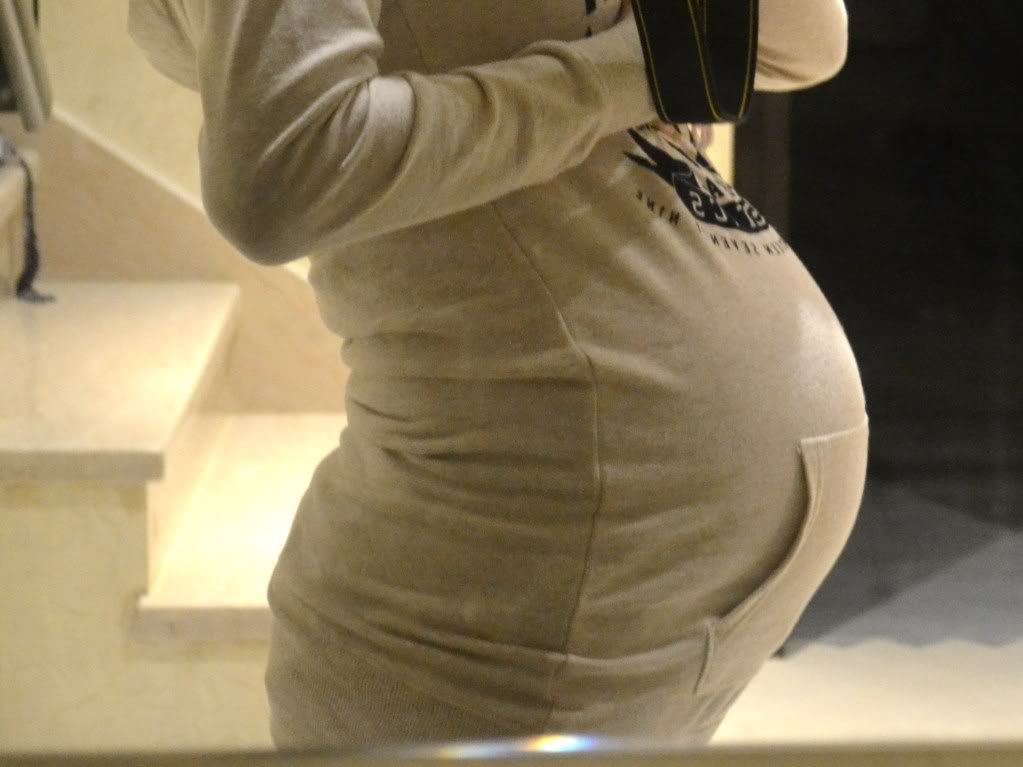 23 weeks 16.8 lbs later eek!
---
5 Comments on 23 week picsteph mom of 3 beauties x
- Sunday, 1 Jan
beautiful hun x
nhowa9
- Sunday, 25 Dec
youve carried all of your babies very much the same, and you always have a perfect rounded shaped baby belly. you look beautiful. i love it :)
justgirls3
- Saturday, 24 Dec
so cute!!!
mll28
- Saturday, 24 Dec
You're still all 16.8lbs of belly! you look great!
ryry ~pink~
- Saturday, 24 Dec
love it! my best friend is about 25 weeks and at +20 lbs with her first, so i know you feel like your bump is huge, but your weight is just fine! my theory is that you probably just have a smaller frame so it looks big in comparison.