Write a new blog
---
13-10-2009 - 18 wks 1 day - tummy pic & more!
My mood while writing this blog:
feelin like a piggy!
---
Alrighty - I have finally broke down and "attempted" to get a pic of the belly. My mirror is SO streaky its embarassing, but this is the best I could do! haha No skin because I don't want to scare all the new mommies with pics of what streach marks can do to a woman! lol
Anyway, wanted to share that and a few of the kids!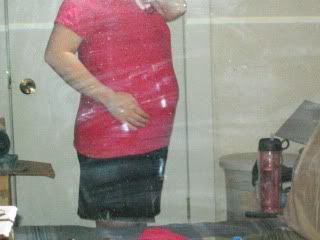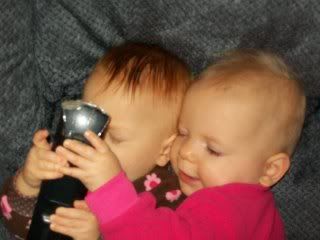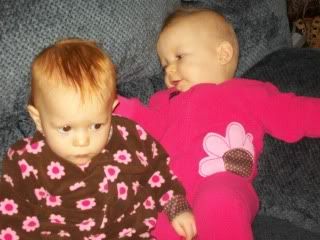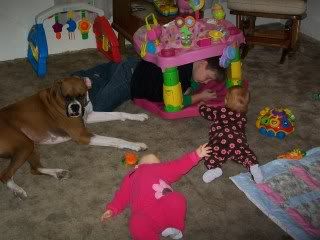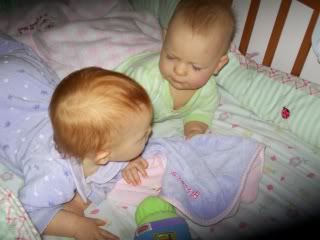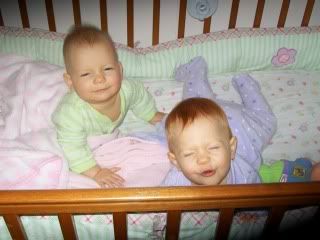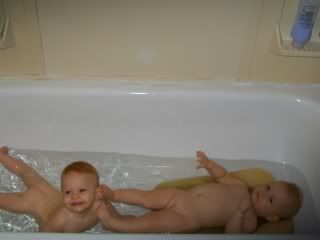 ---
5 Comments on 18 wks 1 day - tummy pic & more!mals313
- Thursday, 15 Oct
Aww you look great! And your kids are just absolutely adoreable. xoxoxo
charlihadley
- Wednesday, 14 Oct
awww way cute baby girl twins!!! & ur baby bump is cute too!! love the dog also hahaha
amazintrace
- Wednesday, 14 Oct
I cant get enough of these two! They make me want a girl. Your dog is as big as Anthony!!!
malaika
- Tuesday, 13 Oct
omg, they so cute :)) lovely pictures
momof2hopfully3
- Tuesday, 13 Oct
aw they are so adorable and your tummy too lol. do they sleep in the same crib together? i think my two would kill each other if they had to sleep together : D . mine take there baths together too. some timei feel like i have twins being they are only 12 1/2 months apart but i am sure you would disagree lmao!!