Write a new blog
---
11-9-2009 - PICTURES!!!
My mood while writing this blog:
Relaxed
---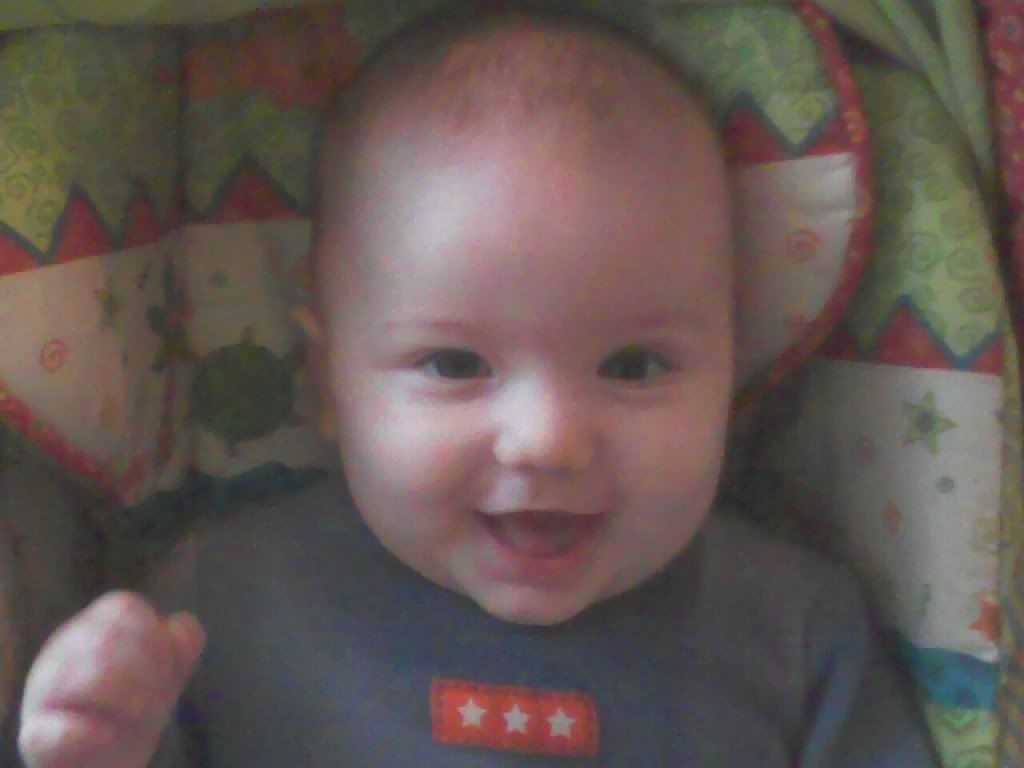 Ethan ~ 5 Months Old ~ Happy Boy!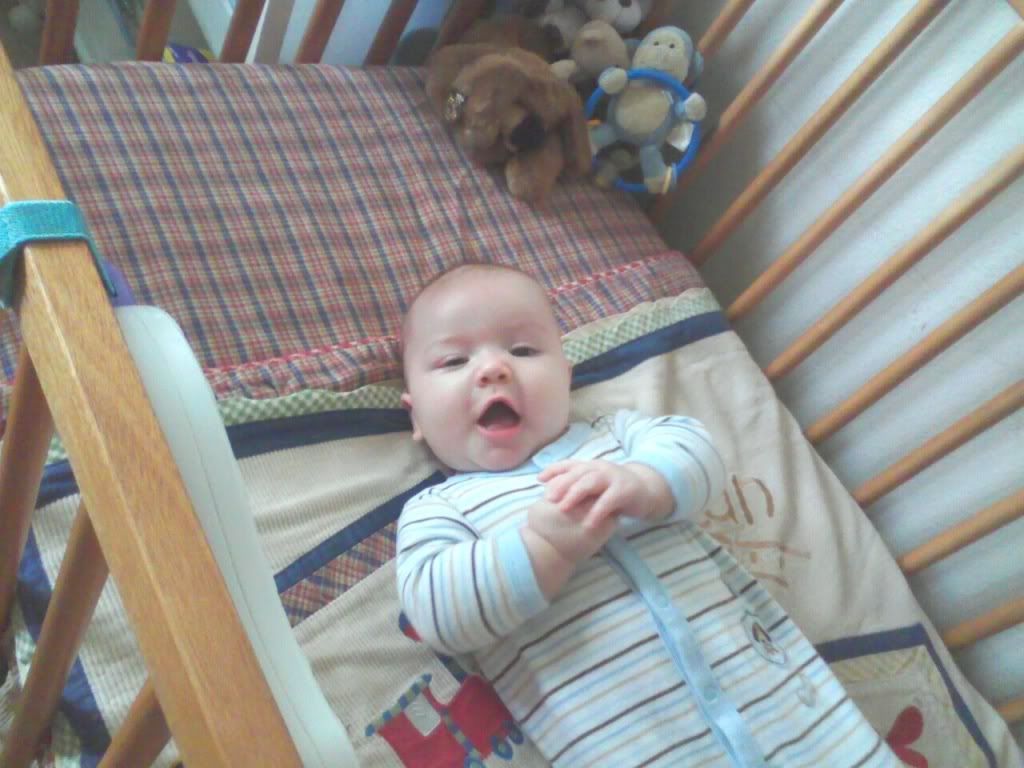 First morning waking up in his crib...
Munching on those little hands of his... time for "breakfast"!
Rolling over... Anywhere & Everywhere!!!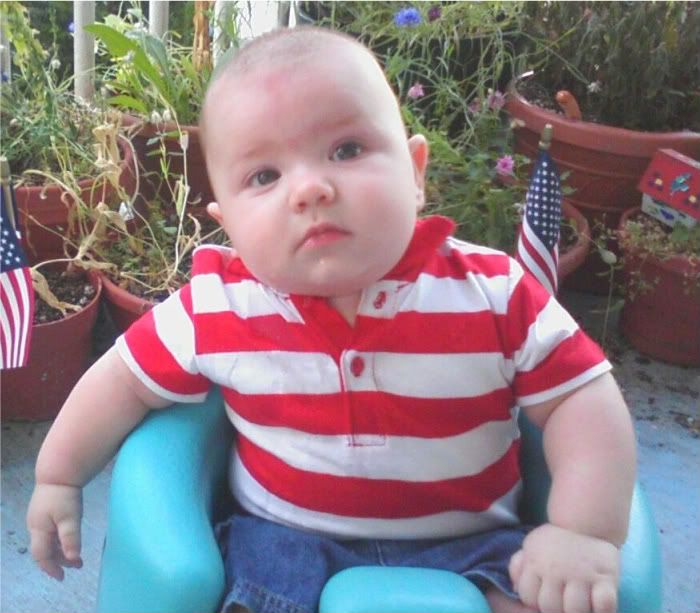 Hanging in his Bumbo outside with the fam. on Labor Day :)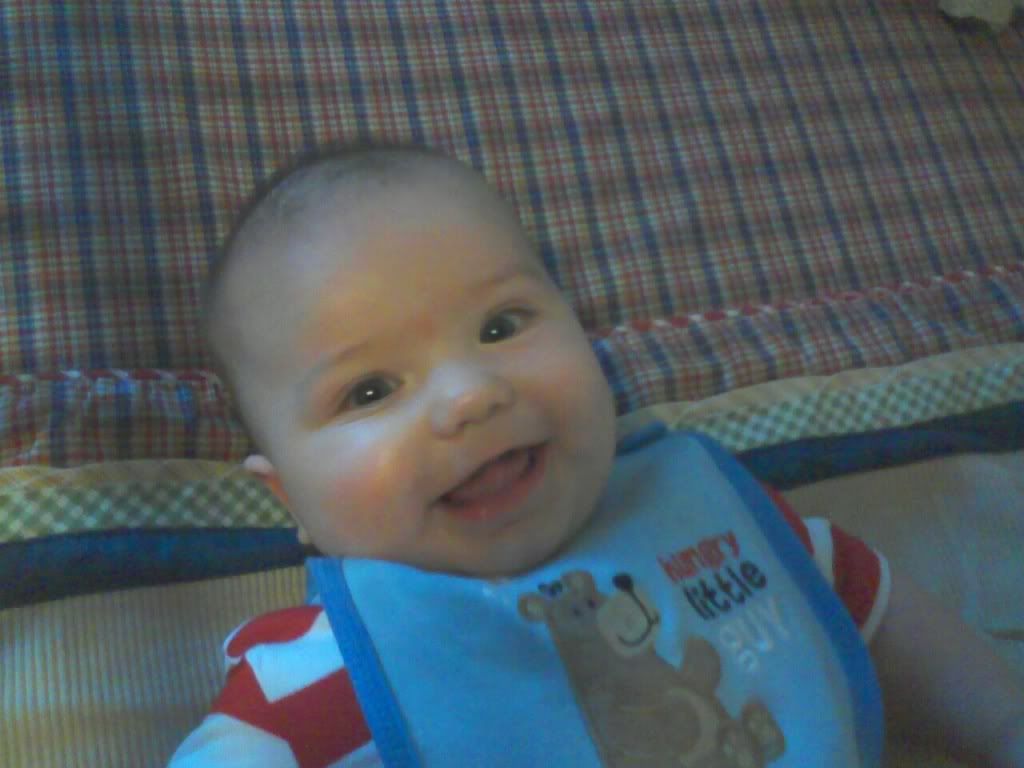 I'm so in Love with this boy... and his brother & sister :)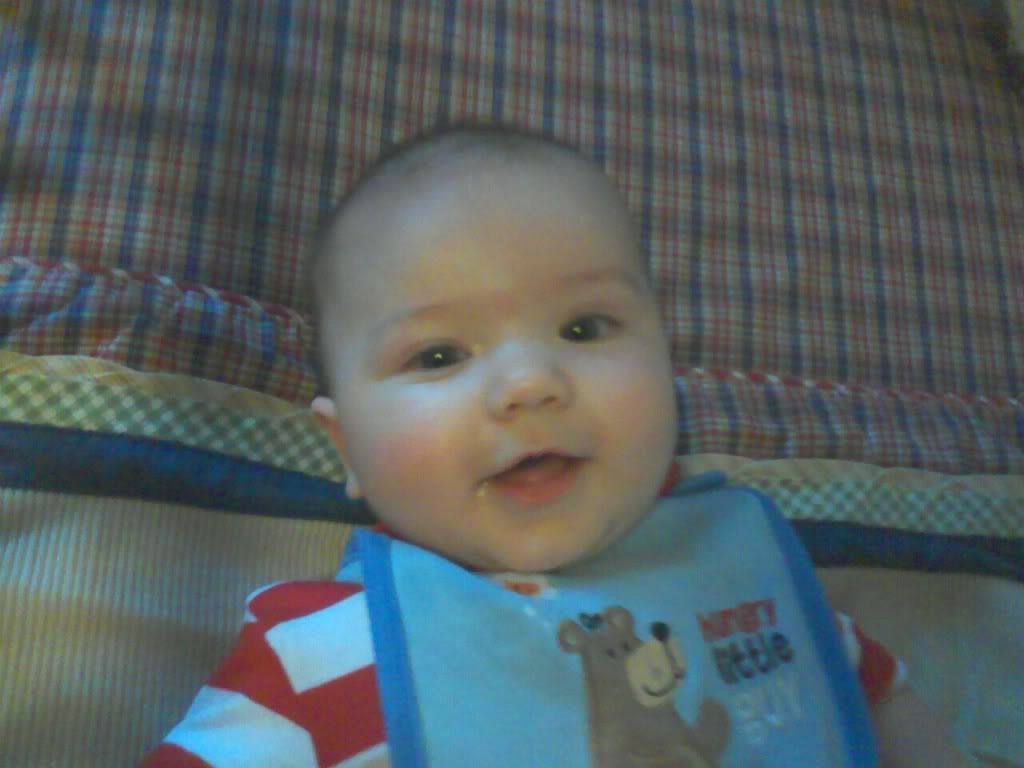 He's Growing so FAST!
---
7 Comments on PICTURES!!!lilly10
- Monday, 14 Sep
He is so cute Dee,wow he has definitely grown !!!Big hugs xx
3KIDDOS
- Sunday, 13 Sep
He is so sweet! He's got the best smile!!!!
MrsMommy2
- Sunday, 13 Sep
Adorable! He looks like he's the man in charge in his bumbo lol
ChloeandTwinsmom
- Saturday, 12 Sep
awwww sooo gorgeousi love the pic were he is chillin in his bumbo awwwxx
christinesc
- Saturday, 12 Sep
ADORABLE!!!!!
number5forme
- Saturday, 12 Sep
Oh how handsome is he!!!! Mia is rolling everywhere too =] Now we will REALLY be on our toes....
2boysandalil lady
- Saturday, 12 Sep
He is adorable and getting so big!!