Write a new blog
---
29-8-2011 - 2 Wonderful Months!
My mood while writing this blog:
Blessed!
---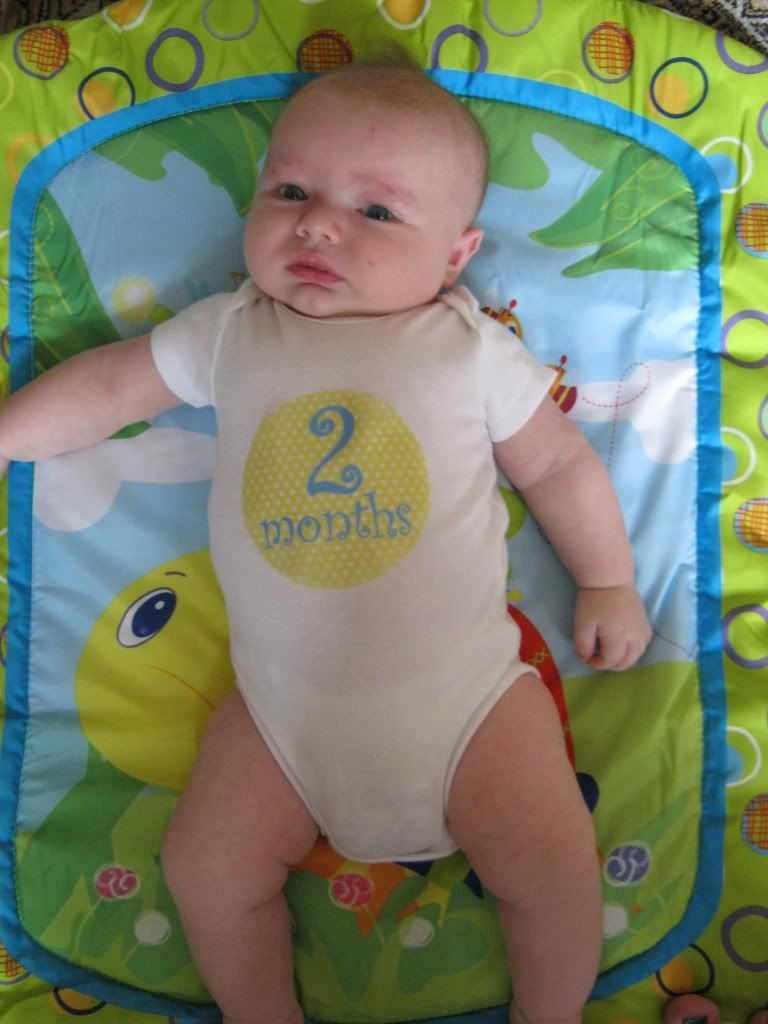 Jaxon is doing awesome! Growing fast & amazing me everyday! I can't believe how quickly these last couple months have went by!
He is cooing a lot, smiling so much, & rolling over when he is on his tummy... so cute! He is in size 1 diapers & officially grown out of his newborn size clothes and on to 0-3 months. I'm not sure of his weight/length as his 2 month appointment is on Thursday, which I am dreading since this checkup includes shots... booo :(
I should receive Jaxon's 1 month portraits (finally)... they came to my house last month & set it up like a studio, it was so much nicer to do it at home rather than going out to do it. I was able to preview them online with the studio & I'm so in love with them, such a great job they did... I can't wait to share them!
We leave for vacation at the end of the week, so it will Jax's first trip. It will be very nice to 'get away', we obviously haven't done much more than go to the park & zoo this summer since Jaxon is still so new, this will be a nice end to our summer... before I head back to work from maternity leave & before the kids start back to school.
Makayla is headed into the 5th grade & Cody into Kindergarten (next wednesday) Sept. 7th infact... 2 kids in school and 2 at home, that will be nice but I will definitely miss them tons! I go back to work on Sept. 26th and I get super bummed when I think about it, but I am enjoying this time home with my kids.
I hope all you lovely IAP Mommas are doing well! Thanks for checking in on us.
~Smiles~
---
3 Comments on 2 Wonderful Months!MarySto
- Thursday, 1 Sep
Wow, 2 mos already time sure does fly by!!!
pugdunn
- Tuesday, 30 Aug
WOW!!! He looks just like you! :)
excitedmommy15
- Monday, 29 Aug
what a little cutie =)