Write a new blog
---
20-10-2010 - Im 95% sure I am PREGNANT!
My mood while writing this blog:
excited yet doubtful.
---
so, i took a pregnancy test and it came out positive, but faint.
here is a pictureee!!!!!!!!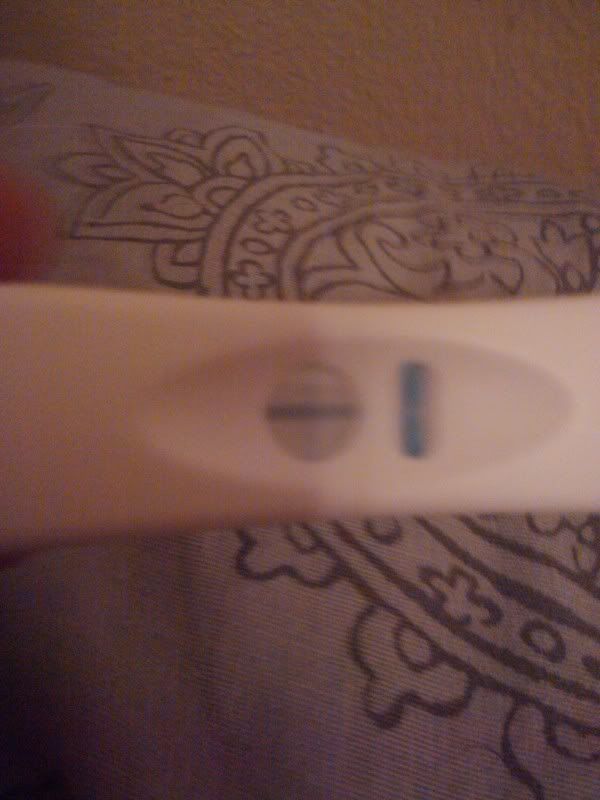 what do you guys think!? i see a postive!
which is really weird because, i just had my period on the 27th of last month and i got a positive pregnancy test so soon! weird! i dont know. but im excited!
---
2 Comments on Im 95% sure I am PREGNANT! csmith08
- Thursday, 21 Oct
YAY!! CONGRATS!!! My tests were the faint all the way until I was about 3 months pregnant
ohsosilly
- Thursday, 21 Oct
I would probably wait a few more days and do another test; I've had that happen to me before where the line was very faint but I was almost certain I was pregnant so I waited a few more days and did another test and sure enough, the line got a little bit darker but still kinda faint. GL though!!