Comments on newmtbstepp`s Profile
Leave a message for newmtbstepp in the right column where it reads `Add comment`
Comments
1-25
to
newmtbstepp
|
1
2
|
Next
|
Show comments newer than 20 days
Laura Ward
- Sunday, 7 December
Message to all: This message is not intended for any one person, but a general statement to all members of the site. After hearing what you all think in regards to posting photos on the forums, we have modified the rules and ask that everyone familiarize yourself so that the site continues to remain friendly for everyone, including new members. In an effort to be respectful of all members of the site, we ask that members do not post more than ONE photo or video per person in the weekly, monthly and information forums. Your ONE picture should be small in size as well. Any large photos will be deleted. You are welcome to post as many pictures as you would like in the photo books, which were created for the purpose of sharing and viewing photos. You may also post as many blogs as you would like with photos in them. We understand that many members enjoy posting and viewing pictures on the forums, but this is not where they belong. We must keep the pictures on the boards to a minimum so that the written comments can continued to be written and read. Otherwise, the numerous amounts of large pictures squash the messages and they become missed. We ask that this modification be respected, therefore any member that continues to post numerous pictures a day will be deleted from the site. Thank you all for helping us keep the site friendly and welcoming for all members.
Dirk
- Friday, 5 December
Message to all: In the last 2 years you all posted 1.1 million photos to the site, and that needs a little maintenance. We are currently renaming all photos from the personal photobooks in order to speed up the site. Some, or all your photos may not show while we are working on the photobooks. You don't have to do anything. We hope to have all photos sorted in about 24 hours from now. You can upload new photos to your photobook while the computer is working on your other photos. Thanks for reading.
CheyennesMommy
- Thursday, 27 November
HaHa your like me took 2 for you to believe it LMAO
bundleofperez
- Wednesday, 26 November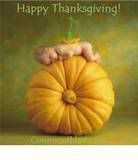 Have a Great Holiday Ladies!
BabyPinson
- Tuesday, 18 November
Hi There, I was just browing other 7 weekers and I found your page! I am also 7 weeks and I have a min pin Dixie. I see you have one named Trixie!! This is our first 2 legged baby as we say Dixie is our first baby!! I wish you much luck with your pregnancy!
bundleofperez
- Friday, 14 November
Leave a message for newmtbstepp in the right column where it reads `Add comment`